Meet Cheryl Foster
Committed to fostering the further growth and awareness of reflexology as a powerful and significant integrative healing modality, Cheryl was a contracted instructor for Kaiser Permanente Centers for Complementary Medicine where she taught classes on the benefits of reflexology for foot related issues and overall mind/body health.
In 2009, she aligned with the University of Colorado Health Sciences Center as a preceptor (provider) for Medical Residents now required to shadow providers of Complementary Alternative Medicine. Cheryl feels that reflexology included as formal training for Residents, especially from a major teaching hospital, is indicative of allopathic medicine's deepening commitment to integrate local and willing alternative practitioners into the mainstream healthcare system. Benefits abound for all.
Currently, Cheryl is a provider for the Andrew Weil Center for Integrative Medicine through the University of Arizona. She offers self care practices during both Resident and Fellowship training
With a BS in Education, Cheryl naturally enjoys offering informative reflexology classes and workshops to corporations and health and wellness organizations such as health clubs where people are open to receiving practical instruction and interactive 'hands on' experience. Workplace reflexology is a special treat for employees and Cheryl is fully equipped to offer the energizing and rejuvenating benefits of reflexology on-site for all who feel stressed by the challenges of business and the pressures of life.
She offers private sessions to people who want to experience a grounded and relaxed sense of themselves. Cheryl specializes, through touch, to guide people to their natural and free state, released from deep and often unconscious tension patterns. The touch is light but the impact is powerful and unique for every person. For information about guiding yourself to your free state, give me a call (520) 345-4554 or send an email to [email protected].
Certifications:
Certified Yoga Therapist – Integrative Yoga Therapy
Certified Teacher of Yoga Nidra Meditation – Devi Yoga Teachings
Certified Professional Reflexologist – Just for Health School of Reflexology and Healing Arts
Board Certified Reflexologist – American Reflexology Certification Board
Approved Provider of Continuing Education for the National Certification Board for Therapeutic Massage and Bodywork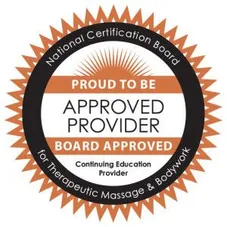 Associations, Continuing Education:
American Reflexology Certification Board
Professional Member - AZRA (Arizona Reflexology Association)
Student of the Ridhwan School since 2007
The Ridhwan School is home to the Diamond Approach, a contemporary spiritual path and a community of individuals engaged in inner development. Our work is taught in groups committed to deep teachings and body centered experiential study and the realization of our human potential. Students learn to ground, sensitize, recognize, and trust the inherent guidance of Being. This program develops a full spiritual life which is a support for living in the real world.
"Cheryl's reflexology treatment left me feeling relaxed for days. I felt truly heard as Cheryl took the time on my initial intake, and she responded with a session that addressed my physical imbalance to the tee. This should be a regular routine, not just an occasional treat." Tricia, Tucson