Something special for you ...

Reflexology is a form of bodywork that is profoundly relaxing and restorative for all forms of physical, mental and emotional stress. Whether you have sleep issues, digestive problems, nervous tension, foot disorders, body aches and pains, circulation problems, a major disease or you just want some help relaxing and feeling more peace and contentment in your life, reflexology has something to offer.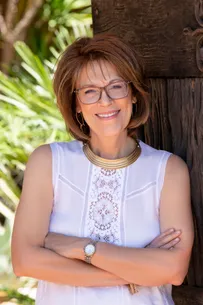 Natural balance ...
As its name implies, Barefoot Dreams Reflexology focuses attention to the feet. Through gentle but firm pressure techniques on the feet, reflexology works powerfully with your nervous system as well as the muscles and tissues throughout the body to help transport nutrients to the cells, open energy to blocked areas and restore homeostasis, the body's natural and inherent intelligence to balance itself.
Enjoy the benefits ...

Working alongside Western medical approaches to healing, Barefoot Dreams Reflexology emphasizes techniques which elicit The Relaxation Response, a scientifically proven approach to healing the effects of stress on the body. When relaxed, all systems move toward more optimal functioning. Breathing and heart rate slow, circulation, sleep and digestion improves, pain can decrease, brain function clears, muscles relax and life feels more supported, effortless and joyful.
To learn more about reflexology and its benefits, click here
To prepare for your first appointment, click here
COVID-19 Note:
For your reassurance, my office is a very safe single person practice which has no common area/waiting room. You enter my suite directly from the outside so you will not come into close contact with anyone else.
When you arrive in the lot for your appointment, please text me. I will text back when I am ready to see you. If you can't text, then come up just outside of my door (shaded area) at your appointment time and I'll watch for you.
Your comfort and safety are very important to me. I am fully vaccinated; masks are voluntary.